Westside Produce & Provisions sources products from over a dozen local farms, over 50 local food and beverage producers, and dozens of Virginia wineries and breweries.
By dealing directly with the farmers and producers as often as we can, we are able to offer the best foods available in Hampton Roads. It is important to us to offer products that are sustainably grown, produced, fished or raised. Many of our products are certified organic.
We are a strong supporter of Buy Fresh Buy Local partners and Virginia's Finest products. Nearly all of our products are sourced within 100 miles of our store with other products sourced from around the Commonwealth of Virginia. Occasionally we do offer non-local items for your convenience when they are not in season here such as lemons, limes, potatoes and onions. However, our goal is to help our customers eat seasonally, locally and sustainably, whenever possible.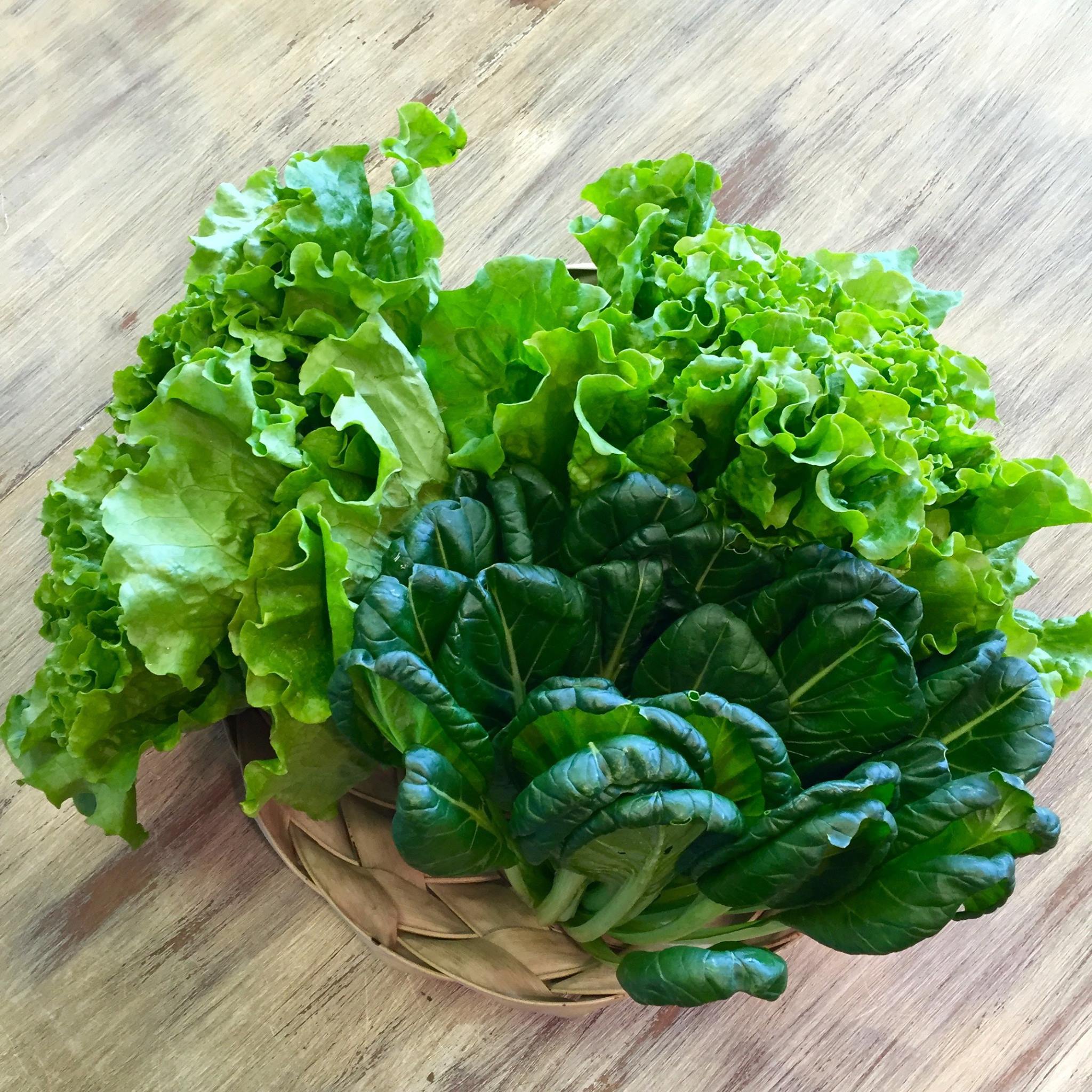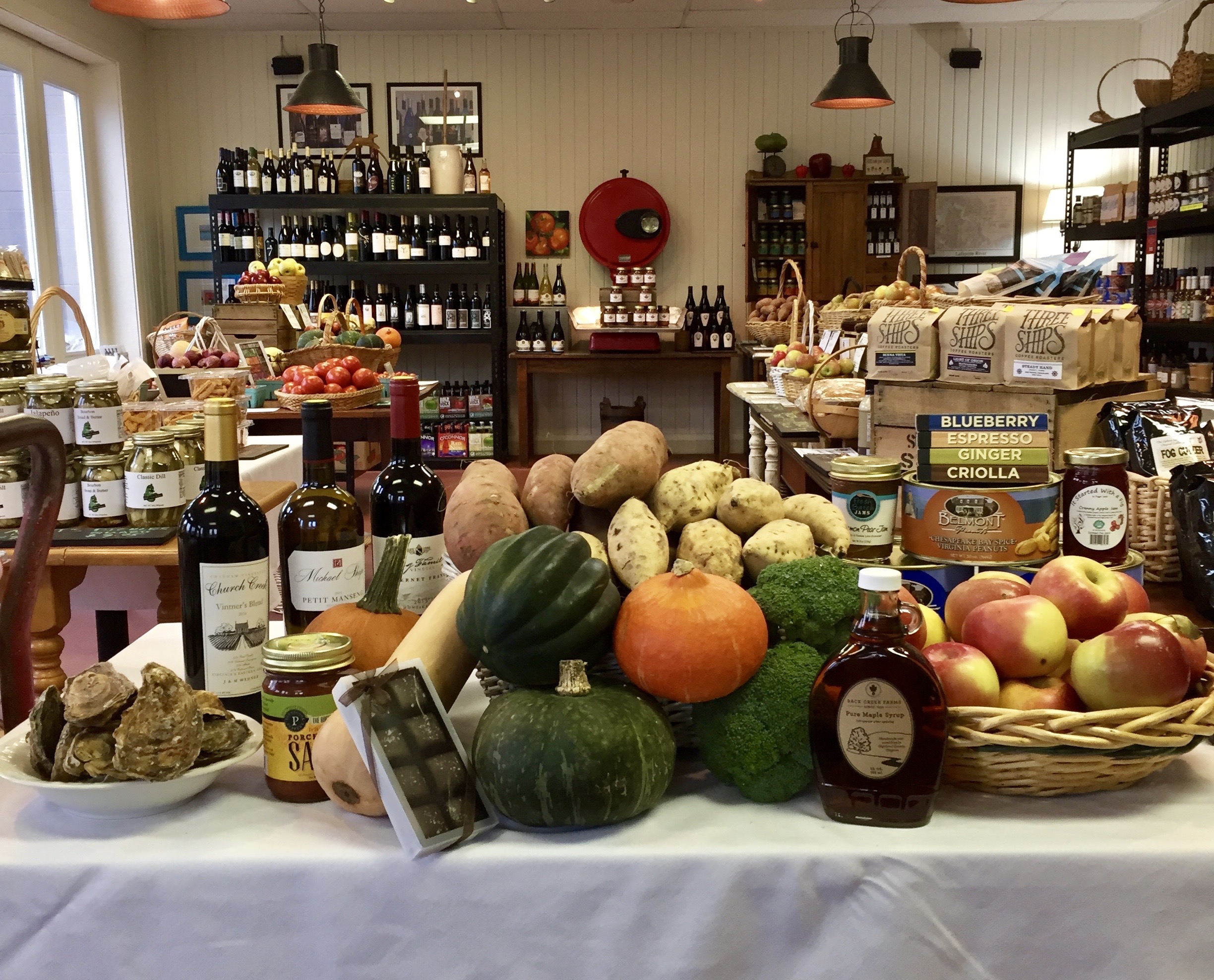 Our Wine, Beer & Cider Producers:
Ankida Ridge Vineyards
Barboursville Vineyards
Blenheim Vineyards
Blue Bee Ciders
Bold Rock Ciders
Castle Hill Ciders
Chatham Vineyards
Cross Keys Vineyard
Devil's Backbone Brewing
Early Mountain Vineyards
Gabrielle Rausse Winery
Hampton Roads Winery
Horton Vineyards
Keswick Vineyards
King Family Vineyards
Linden Vineyards
Lovingston Winery
Melo Lion Meadery
Michael Shaps Wineworks
O'Connor Brewing
Ox Eye Vineyards
Rappahannock Vineyards
Rockbridge Vineyards
Rosemont Vineyards
Smart Mouth Brewing
Starr Hill Brewing
White Hall Vineyards
Young Veterans Brewing
Our Farmers, Food & Beverage Producers:
Admiral's Choice- Chutneys & Sauces
Ames Hot Honey
Back Creek Farms- Maple Syrup
Bakefully Yours - Coconut Brittle
Belmont Peanuts
Bodacious Bakehouse - Artisan Bread
Capital Chips - Tortilla Chips
Clark's - BBQ Sauce
Cocoa Nouveau- Chocolates
The Creative Wedge- Cheese
Cromwell's Produce Pungo - Seasonal Vegetables
Cullipher Farms Pungo- Fresh Fruits & Veggies
Cowboy Syd's - Hot Sauce & Marinades
Dee's Nuts - Peanut Butters
Edwards of Surry- Bacon, Ham & Sausage
Eastern Shore Coffee Roasters
Falling Bark Farm- Hickory Syrups
Firehook Mediterranean Crackers
Fresh Batch Jams
Full Quiver Farms - Pastured Eggs, Chicken
Gearhart's Chocolates
Goats R Us - Goat Cheese
Gunther's Gourmet - Salsas, Dressings
Homestead Creamery-Milk
Horseshoe Point Honey
Hudson Henry - Granola
Hudson Sauce - BBQ Sauce & Marinade
It Started With A Fig - Jams
Jody's Popcorn
Jolly Roasters Coffee
Martin's Farm Knotts Island NC- Fresh Fruits & Veggies
Mattawoman Creek Farm Eastville- Certified Organic Vegetables
Matt's Dirty Pickles
Mount Pleasant Farms - Free Range Eggs
Mountain View Farm- Cheese & Butter
Navy Hill - Tonic & Soda
New Earth Farm Pungo- Sustainably Grown Vegetables
Nixon's BBQ - Carolina BBQ & Slaw
Olli Salumeria - Hard Salame
Pasha Mezze - Hummus, Soup
Pasta Valente
Pennacook Peppers- Salsas
Pleasant Pasture Farm - Goat Milk Soaps
Red Mushroom - Kombucha
Rogue Elephant Coffee
Route 11 Potato Chips
Savannah Grace - Cheese Straws & Shortbread
Spartan Olive Oil
Speedy's Hot Sauce
Sugar Plum Bakery
Three Ships Coffee
Uncle Russ' - Bloody Mary Mix
Virginia Vinegar Works
Windhaven Farms- Grass Fed Beef & Pork
Woodson's Mill - Grits, Corn Meal
Yorgo's Bageldashery- Challah Bread